Managed Print Services Los Angeles
As distinguished Authorized HP Partner, Laserzone 1 inc is proud to offer our HP Advantage Program. The HP Advantage Program is a opportunity for businesses to realize significant savings by bundling service costs with
supplies costs while utilizing Genuine HP OEM products. Simply by registering your printers with via either FM Audit or Printfleet, and locking your prices in with our HP Partner agreement you can realize bundled savings on your supplies and service costs by up to 60% what you are currently paying. Guaranteed!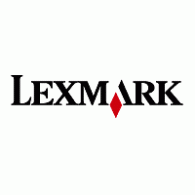 Our OEM Managed Print Services

Simply send us the list of printers you would like a quote for and we will tailor a quote for you. Find out how much you can save today!
​
Testimonials
"LZ 1 Printer Repair services are amazing! Not only are their prices great but they did the job quickly and efficiently. I highly recommend them and will use them in the future."
-Christine K
LA County Muni
Ready to find out more?
If you are ready to realize savings of up to 60% off your current HP printing costs, give us a call to find out how you can register and start saving today!!