HP Printer Repair Los Angeles
Over the past 29 years Laserzone printer repair has established itself as Southern California's number one choice for laser printer repair service, supplies and sales. From the beginning we have realized that our business is meeting the unique needs...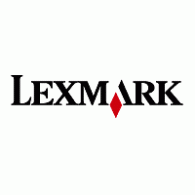 Our Printer Repair Services
Laser Printer Repair | Laser Printer service
Laserzone 1 inc provides authorized laser printer repair and printer service by certified technicians for all of Los Angeles and surrounding areas

Why pay for printer service if you are purchasing toners? Our HP OEM and New Generic repair programs offer free service with the purchase of toner
​
On-Site Printer Repair Testimonials
"LZ 1 Printer Repair services are the best printer repair company and are amazing! Not only are their prices great but they did the job quickly and efficiently. I highly recommend them and will use them in the future."
-Christine K
LA County Muni
Ready to find out more?
If you are ready to realize savings of up to 60% off your current hp laserjet printer repair price points, give us a call to find out how you can start saving today!!